By Allan Brian Ssenyonga
This Friday, just like every year since 1962, Ugandans will be celebrating Independence Day. As we were often told, it was on this day in 1962 that the Union Jack was brought down and the Uganda flag was raised to symbolize a change of guards. From that moment, we were in charge of our own affairs – precisely implying that we were to own our mistakes and define our direction as a country.
Of course, many can argue about whether we have done a good job at nation-building. I am talking about the process that leads us into feeling that we are really Ugandans and not just about our ethnicity. We can also argue and debate for eons as to whether we are really independent or we are still playing out to anyone that can write us a cheque for a short-term fix of our problems whether it is Britain, Japan, or China.
However, it is not all gloomy. Over the years, there has been a visible surge in our appreciation of this geographical contraption called Uganda. Yes, we may spend a lot of time complaining about what is not working or what should work better for us to fulfill our potential. However, some moments really make us proud to be Uganda to the point that we find ourselves borrowing the president's words, "Uganda etandise okumpoomera" to acknowledge that we are enjoying our country.
One such day was the night of Wednesday, October 7, 2020, when Joshua Cheptegei came through with what is arguably the best gift to a country celebrating its independence. This guy who we can comfortably call King Joshua because he has turned track and field into his Kingdom has no respect for this gloomy year 2020. While we have largely gotten used to the fact that this is a dead year, thanks in great part to the Covid19 pandemic, Cheptegei or CHAMPtegei has this year alone, set three world records!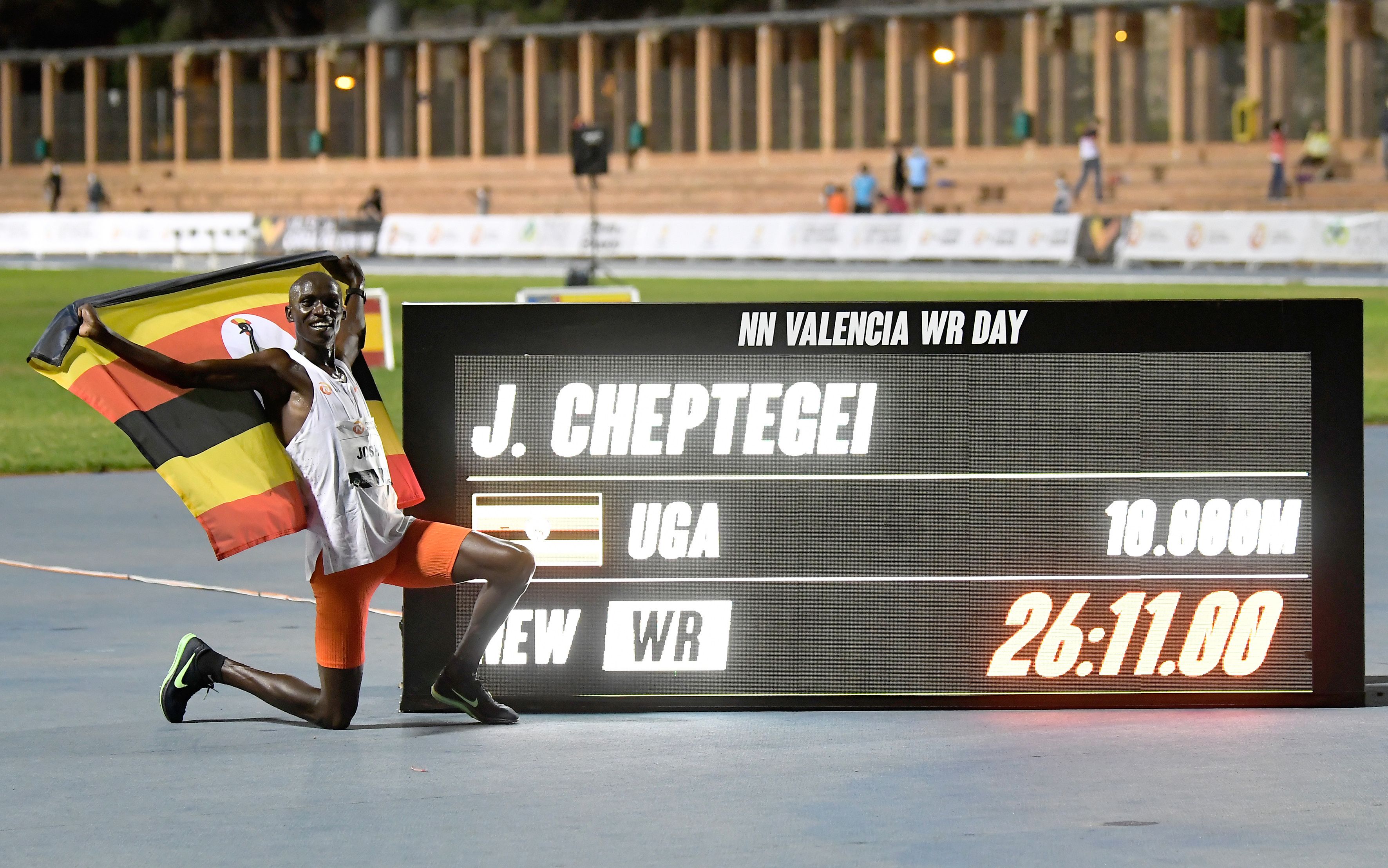 Moments like when Cheptegei set a new 10,000m world record at 26:11:00 in the Spanish town of Valencia always serve as a good shot of pride in the arm for all Ugandans. As a country, we had a long drought of significant sports glory. We had to wait for a whole 40yrs before we saw a second Olympic gold medal when Stephen Kiprotich had an amazing run in London 2012. When Kiprotich did his thing, our neighbors to the east were so shocked that they tried to claim that they had simply 'lent' him to us.
To prove that we have more talent where Kiprotich came from, Jacob Kiplimo, Moses Kipsiro, Halimah Nakaayi, and Winnie Nanyondo and of course, King Joshua Cheptegei sprung to the scene and flew our flag high. As the country celebrates 58yrs of independence, it ought to be very clear to all policymakers that we need to invest a lot more in sports. We are a country of young people and the sports industry is a massive global industry that can employ many, bring joy to many, and add weight to our economy.  Happy Independence Day Uganda!